Services offered on site
We provide you with an installation, configuration and maintenance service for your IT equipment such as servers, stations connected to servers, computer network, telephone network. Our technicians make a diagnosis and troubleshooting of your various equipment. We provide you with a backup or retrieval service for your data and a service for installing, updating and troubleshooting your software.

Services offered in the workshop
Our technicians can back up and recover corrupted or erased data to ensure the continuity of your services. Remotely, we can audit, update, and / or debug your software, operating systems, and antivirus software. For your network, we carry out a pre-configuration to favor a reliable computer park. If necessary, we give you tailor-made training on Windows and any type of software.
Our company consists of certified technicians MICROSOFT and CISCO for all your IT and telephony needs. This allows us to meet the needs of all our clients in the city of Baie-Comeau and in all cities in Canada.
With 15 years of experience, our company offers IT services, Telecommunication services. With our expertise, we can know the needs of a company through a reliable and total diagnosis of your network. We have A + accreditations, which allows us to offer total satisfaction to our customers.
Whether for small businesses or large firms, we always adopt the most sophisticated technologies to meet your requirements. IT diagnostics, HR solutions, data security, troubleshooting or maintenance, our experienced technicians are at your service 24/7.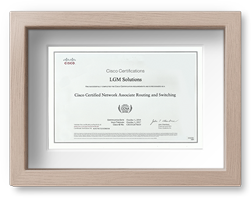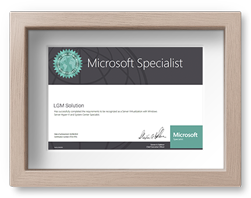 Our Certifications
Our teams have the CISCO and MICROSOFT certification. Our technicians are continuously trained on new technologies, which allowed us to benefit from A + accreditations, for a total satisfaction of our customers.
We operate in Canada, especially in Baie-Comeau, for all computer and phone services. We offer our services to companies from any sector: Start-up, SMI-SME, Large enterprises. We can respond to all your requests for a high-performance IT /phone infrastructure. Our services are also available to individuals who are required installation, troubleshooting, upgrading or maintenance.